Online banking may not be the first thing that you think of when you consider which real money casino in Canada you want to sign up with. Most of us are more concerned with the bonuses and the slots and live dealer tables on offer. However, how you deposit and withdraw from your account is a key part of the online gambling experience and it's worth spending time exploring the options before you get started. Different payment services have different pros and cons relating to convenience, speed, anonymity, security and cost.
Whilst bank cards and credit cards remain the preferred option for deposits for the majority of players in Canada, eWallets have grown in popularity and are now a mainstay of all cashiers.  In this article we look at the differences between eWallets and bank cards to help you decide which is the best option for you.
BANK CARDS AND CREDIT CARDS
By far the most popular method of depositing and withdrawing from a casino account in Canada is via a bank or credit card. We all have one and they are quick and easy to use and every casino or sportsbook will accept this method. It doesn't matter who you bank with, as long as they are using Visa, Mastercard or Maestro to process payments, you will be covered. Here are the significant Pros and Cons of using your bank cards to deposit:
PROS OF BANK AND CREDIT CARDS
Every casino accepts this option for deposits and withdrawals
Financial transactions via your bank that utilise Visa, Mastercard and Maestro are some of the most secure and safe payments anywhere. Each one uses the latest security and online payment technologies to prevent your money or your personal details from being compromised. Systems like 3-D Secure are now used to authenticate transaction in real time so that they remain secure but also fast.
Deposits are super-fast via bank or credit cards and your funds will always appear instantly in your casino account.
Credit Card companies regularly run loyalty programs in which you can earn points for spending with your card. Those points can be exchange for non-cash gifts or money off your bill.
Deposits with debit cards generally carry no fees.
Credit and bank card deposits are always eligible for welcome bonuses unlike some eWallets that may be restricted.
CONS OF BANK AND CREDIT CARDS
Every time you make a deposit with your bank card you will need to enter your card details, unless the operator stores them. This can be an inconvenience – it requires you to locate your card and re-enter long numbers on your account pages.
Some banks do not approve of gambling transactions and may make it difficult to process them. This can cause delays when making your deposit.
Deposits with credit cards may carry a fee imposed by the card company.
The deposit and withdrawal limits associated with bank cards are generally the highest you will find at any online gambling site.
A NOTE ON RESPONSIBLE GAMBLING AND CREDIT CARDS
In some jurisdictions, like the UK, credit cards have been banned as a method of depositing to a casino account because they are associated with problem gambling.
It is of course possible to build up debts that cannot be paid back by using credit cards of loans to gamble. We therefore advise you to tread carefully if this is your chosen deposit option. Do not use credit cards to gamble beyond your means and always pay your bill back on a regular basis to avoid escalating balances that get out of control.
EWALLETS
Due to their ubiquity and convenience, credit and debit cards will always be the most popular choice for casino players. However, there are some features of eWallets that make them a more convenient and suitable choice for gamblers. There is a wide choice for players looking to use one of these services too, including some big brands like Paypal and Neteller, as well as Much Better and Ecopayz.
PROS OF EWALLETS
Most casinos now accept at least a small number of these payment services with Paypal and Neteller being the most common.
They are very convenient once you have signed up to your eWallet of choice. Deposits can be activated in just seconds using one username and password at any eWallet casino.
eWallets also allow a customer to separate their everyday expenses from their gambling transactions. Just deposit your monthly gambling budget into your eWallet and stick to it. This is also useful if you plan to play at more than one site. You can withdraw money back into your eWallet and then deposit into another gambling site, making use of your winnings when you want to.
This system is also useful for anonymity – betting firms will not appear on your bank statements, just payments to your eWallet.
eWallets won't charge you for your transactions into or out of a casino account.
Withdrawals to eWallets are instantaneous. This is one of the greatest advantages over credit cards or bank cards that may take up to 5 days to process your funds and make them available.
eWallets are accepted at millions of online sites offering goods and services, so if you win, you can withdraw and easily use the funds to pay for another product.
There is less risk if your eWallet security is compromised because you are likely to store less money in the virtual wallet than in your bank account.
CONS OF EWALLETS 
Some eWallets – namely Neteller – are excluded from casino bonuses in Canada because they are seen as a fraud risk. Operators have been caught out in the past by gamblers who sign up multiple accounts and deposit with eWallets to claim multiple bonuses.
Before you can use an eWallet to deposit at a casino you will need to register an account which can take a few minutes. You will also need to link that account to your bank and verify your ID. This will take some time too. However, once the process is complete you won't have to do it again with the same eWallet provider. You are signed up for life.
Your transactions when depositing into your eWallet from your bank account, or withdrawing back out, may be subject to fees from your bank.
Withdrawals from your eWallet to your bank may take a few days to complete.
Limits on deposits and withdrawals from casino accounts to eWallets are likely to be stricter than those involving credit or debit cards. You can have them lifted but you will need to discuss this with the gambling operator first.
IN SUMMMARY – EWALLETS VS BANK AND CREDIT CARDS
There is a good reason that eWallets are so popular at established and new online casinos in Canada. They offer a very useful alternative to payments with bank cards or credit cards. Not only are they super-convenient but they are also faster than traditional payment options for making withdrawals. If you haven't already signed up an account with a service like Paypal or Neteller then of course you will need to go through that process before you can make your first deposit, but that is a small inconvenience when taking into consideration the advantages these services provide. And finally of course, eWallets are a useful way to manage your gambling budget and stick to responsible gambling guidance.
If you are happy with continuing to use your credit or debit card to gamble then that is understandable too. But if you are considering making the switch, then here are five suitable eWallet options to consider.
BEST EWALLETS FOR GAMBLING
PAYPAL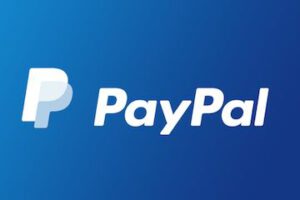 Paypal is the most popular casino payment option worldwide and it is the one you will find at most online casinos we review. The Paypal brand has been around since 2000 making it one of the oldest virtual wallet services on the internet. Paypal became popular as a payment option on the eBay virtual auction site and was owned by eBay until 2015 when it became independent.
Once you have set up an account with Paypal it's so easy to make deposits and withdrawals to a casino using your Paypal log in details and track everything through their website or app. Its super-secure and accepted by millions of retailers worldwide.
Our team have produced this list of Paypal Casinos in Canada so you can find a suitable site which accepts this service.
NETELLER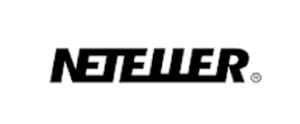 Next to Paypal, Neteller is the most popular eWallet service used by casino players. The Neteller product was created in Canada and launched in 1999 so it has it's roots in this country. Once again you will need to register an account to use this service but that is a quick process and once complete your Neteller virtual wallet will be available for deposits and withdrawals at 100s of casinos in Canada. Just keep in mind that Neteller is not available for the majority of bonus packages.
If you want to use Neteller to deposit then browse our list of Neteller Casinos to register at a recommended site.
SKRILL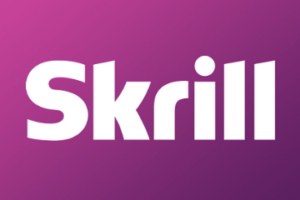 Skrill is an eWallet that is synonymous with online gambling. It has been in existence since 2001 and was formerly known as MoneyBookers. It is particularly widely used in the UK and Europe but has shown up at a growing number of Canadian casinos online. Skrill is fast and convenient and free to use. It requires just a few minutes of your time to set up an account but once it is done you can use the services at any online gambling site where the Skrill logo is displayed.
Our writers have produced this list of Skrill Casinos to choose from.
MUCH BETTER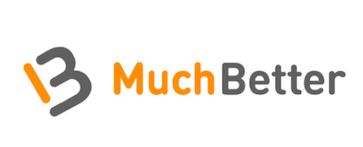 One of the lesser known of the eWallet family is Much Better, but still a popular choice for gamblers in Canada. Much Better is best accessed using their app which can be downloaded from Google Play or the App Store in a few minutes. You will need to sign up an account, link your bank account to it then transfer money to Much Better, then you are good to go. This service is also available at many online retail sites in Canada so you can also use your balance to pay for goods online.
We have produced this list of Much Better Casinos for you to browse if you are considering using this payment service.
IDEBIT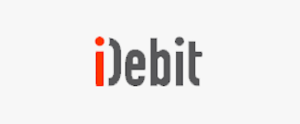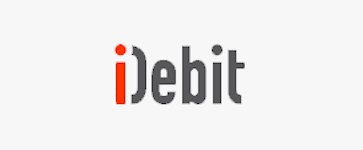 We also recommend iDebit if you are looking for an alternative payment service. This is similar to an eWallet but rather than store your funds in a virtual wallet, iDebit facilitates transactions. You will need to sign up an account with the payment provider, then you can set up transactions from your casino account page using your iDebit login details. This means you don't need to share your bank card or credit card details with the casino operator, giving you an added layer of security
Try this list of iDebit Casinos if you wish to use this service.
ECOPAYZ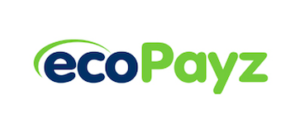 The Ecopayz virtual wallet service has been around since 2000 and is accepted at 100s of online casinos in this country. Like all the other services in our list you will not need to share your bank details with any operator when using Ecopayz and transactions are processed very quickly. Deposits with Ecopayz are also widely eligible for bonuses. You can pick an Ecopayz Casino to play on from our licensed recommendations.
Author