With the regulation of single event sports betting in 2021 many new markets will soon be open to Canadian gamblers who want to place bets legally with sportsbook operators licensed within the country.
At this time one of the biggest betting markets in the world is England's Premier League Soccer (or Football as they like to call it). The Premier League is a huge global brand, the most watched sporting league in the world and one that exports broadcasts of its games to 212 countries and just under 5 billion viewers.  The league launched in 1992 and is contested each year by 20 different clubs, with the champion decided by points tally after each team plays all the others twice.
For the 2021 to 2022 season the action kicks off at 8pm on Friday 13th August when Arsenal play newly promoted Brentford and concludes in May the following year.
WHO WILL WIN THE PREMIER LEAGUE IN 2022?
The bets are on for who will be champions in 2022 with at least four teams as realistic contenders.
After long periods of domination by Manchester United and Arsenal in the 1990s and early 2000s, injections of new money from billionaires in Russia, the Middle East and the US, have enabled clubs like Manchester City, Liverpool and Chelsea to get themselves into the title race each year and compete to win the competition.
Here we cover the four favourites for the title and their current odds.
Don't forget though that whilst money talks in the Premier League and one of these clubs almost always takes home the trophy, stranger things do happen – back in 2015-16 Leicester won the title as a 5,000-1 outsider! We'll take a look at some of the other clubs who might fancy their chances further down this article.
MANCHESTER CITY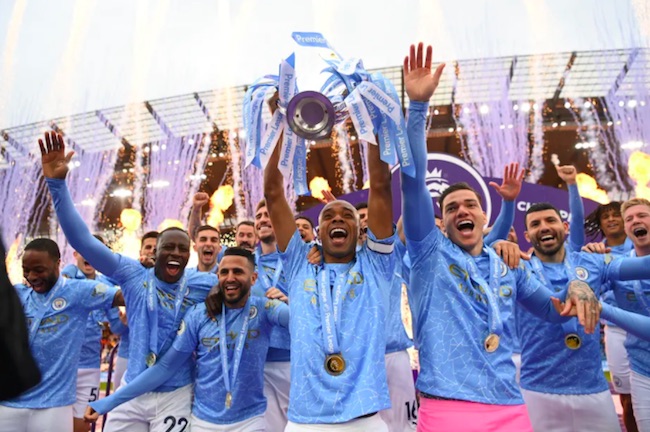 Odds: 4 to 6
Last Season: Champions
Manchester City are the reigning Champions, having won the title last year by a clear 12 points playing stylish and dominant football under Spanish manager Pep Guardiola. Where other teams struggled with the difficulties of playing as much as twice a week during a pandemic, City rose to the challenge, overcoming defensive frailties in the first half of the season to end on the lowest goals conceded by any team in 2021-22. Their brand of football under Guardiola, one of the world's most influential and successful managers of all time, is always pleasing to watch, focusing on ball retention and pressuring opponents deep in their own half to win the ball back.
Whilst Manchester City are clear favourites this year, they will have their own challenges. Their greatest goal scorer, Sergio Aguero, left at the end of last season, and a deal to bring in a replacement has yet to be found. Rumours are that golden boy Harry Kane will arrive from Spurs, but as of yet that remains as a rumour. It is also notoriously difficult to retain the Premier League title, though notable that the last club to do so was City back in 2018-19.
Manchester City kick off their Premier League campaign against Tottenham Hotspur on Sunday 15th August.
LIVERPOOL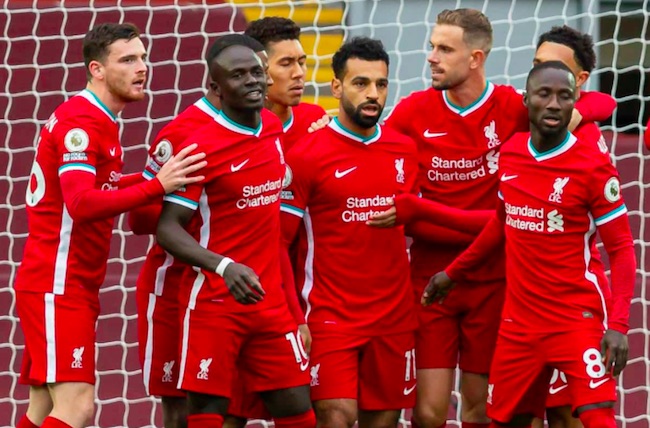 Odds: 5 to 1
Last Season: 4th
After an extraordinary season in 2019-20 in which Liverpool won the Premier League title for the first time and an English top tier title for the first time since 1990, the pandemic year will be regarded by most as a disappointment for German manager, Jurgen Klopp's side. They finished fourth, just about making it into a high enough position to qualify for a place in the Champions League, but failed to win any trophies.
For a team that had just one the Premier League and qualified for two of the previous three Champions League finals, winning one, this was not a good year. Despite mitigating circumstances – their centre back talisman, Virgil Van Djik, was badly injured in a derby match against Merseyside rivals, Everton, early in the season, a set-back that destabilised the team– many wondered if Klopp's side has simply burnt out after four years of their 'gegenpressing' style of play, or 'heavy metal football' as the manger calls it. This super-intense football requires players to be supremely fit and push their opponents back to win the ball over quickly whilst launching devastating counterattacks.
Had Liverpool's star players run themselves into the ground? Well, rumours of their demise appear to have been greatly exaggerated as they finished the season back to their old selves and took 21 out of 21 points from their final 7 games to finish scrape into fourth and Europe's elite football competition for next year.
With that run of games behind them, Virgil Van Dijk looking fit again for the start of the 2020 to 2021 season, and a more balance team ready to do battle, Liverpool look like a good bet to regain their crown.
Their season kicks off away against newly promoted Norwich on Saturday 14th August.
CHELSEA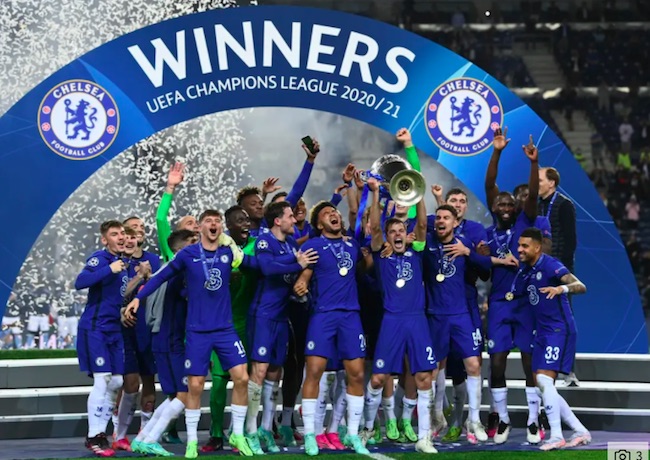 Odds: 5 to 1
Last Season: 3rd
Five times Premier League Champions Chelsea, owned by Russian oligarch Roman Abramovich, last won the title in 2017 under Italian manager, Antonio Conte, but have since fallen further back in the pecking order. Following a short spell with former player, Frank Lampard, they are back in the ascendancy under new manager, Tomas Tuchel, formerly of Borrusia Dortmund and Paris Saint Germain.
Chelsea are many punter's favourites to win the title, particularly after they won the Champions League final back in May, overcoming Manchester City in a tactical battle in which Tuchel got the better of Pep Guardiola. It could be a sign of things to come this season as the German looks to make his mark in England. He has a strong squad featuring some excellent young English players, including Euro's star Mason Mount, Ben Chiwell and Reece James, as well as Champions League final hero, fellow German, Kai Havertz.
If Chelsea are going to win they Premier League then they will need all the tactical nous Tuchel can summon as well as a level of consistency that has alluded them for some years. It will be fascinating to see if they can achieve it.
Chelsea kick off their campaign at their home ground, Stamford Bridge, on Saturday 14th August against London rivals, Crystal Palace.
MANCHESTER UNITED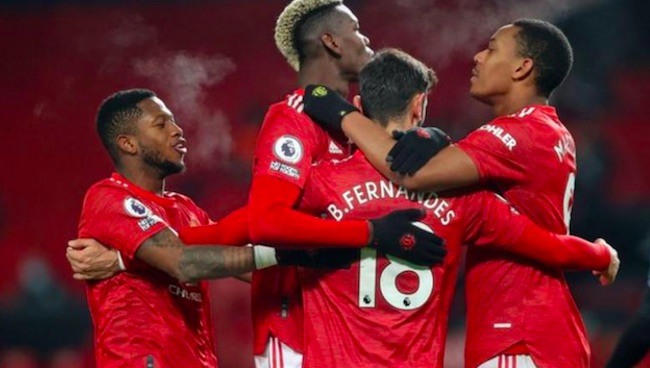 Odds: 8 to 1
Last Season: 2nd
Perhaps the Premier League's most famous club – though fierce rivals Liverpool would argue otherwise – Manchester United are the competition's most successful participants, winning the trophy an extraordinary 13 times under legendary manager, Sir Alex Ferguson.
Since Ferguson left in 2013 they have not won the league again, taking only an FA Cup, Football League Cup and the Europa League trophy in that time – a meagre haul for a club of United's stature and history.
In the last eight years, David Moyes, Ryan Giggs, Louis Van Gaal, Jose Mourinho and now Ole Gunnar Solskjaer have all had a go at leading the red devils back to the summit of English football, and each has fallen short. Last year Solskjaer's team finished second but lacked consistency and never really looked like being realistic challengers to City. With some interesting additions to their squad for next season, including the brilliant English winger, Jaydon Sancho, and Real Madrid center back, Rafael Varane, some would say that they may now have the depth to be real contenders. Others argue that Solskjaer might not have what it takes to lead a team to glory.
The odds from bookmakers suggest that confidence in Solsjkaer to win a Manchester United Premier League trophy for the first time in nine years is not high, but at 8 to 1, this might just be a good outside bet at the start of the season.
United kick off their campaign this year at home to Leeds United on 14th August.
OTHER CONTENDERS
The 2020 to 2021 season looks like it will be a real battle between heavyweights of the Premier League. The odds say that Manchester City are big favourites but in reality any of the other three teams profiled here could push them all the way and take the glory in May next year.
And there are several other dark horses lurking behind who could cause an upset too. The Premier League is extremely competitive and open. Could we see another triumph like Leicester City's a few years back? Here are some other teams to look out for.
Tottenham Hotspur (40 to 1) – leading the odds outside the top 4 are Spurs who last season removed their own manager, Jose Mourinho, one week before taking part in the League Cup final. New manager Nuno Espirito Santo takes the reigns and must deal with the potential departure of club hero Harry Kane who is looking to move on to a club where he may have more hope of winning trophies. Spurs have come close recently – most notably in 2017 when they were pipped by Leicester – and it will take a hell of an effort to win this year. But don't rule them out for a top 4 place.
Arsenal (50 to 1) – three times champions under Frenchman, Arsene Wenger, Arsenal are going through something of a rebuild under young manager, Mikel Arteta. Since Wenger left in 2018 Arsenal have struggled to compete and have dropped out of the coveted Champions League places. They have lost big players like Mesut Ozil and Alexis Sanchez and finished 8th for the second season in a row last year, 25 points behind Manchester City. Most fans would be more than happy with a fourth placed finish this time around and a push for the title seems out of the question.
Leicester City (50 to 1) – Stars of the most extraordinary title win of all time, maybe one of the most unexpected sporting triumphs of all time, Leicester can never be written off. The last two seasons they have finished in 5th and seem to be improving under Brendan Rogers. They retain their goalscoring talisman, Jamie Vardy, and key players like Jonny Evans and Marc Albrighton, but their 50 to 1 odds are not misplaced. A repeat of 2017 would be almost as extraordinary again, but we shouldn't right they off for diplacing one of the expected top 4 when the end of the season rolls around.
The odds in this article were correct at the time of writing – July 27th 2021. For up to date odds on the Premier League outright winners and match days, we recommend 888sports.com.
USEFUL RESOURCES
Author