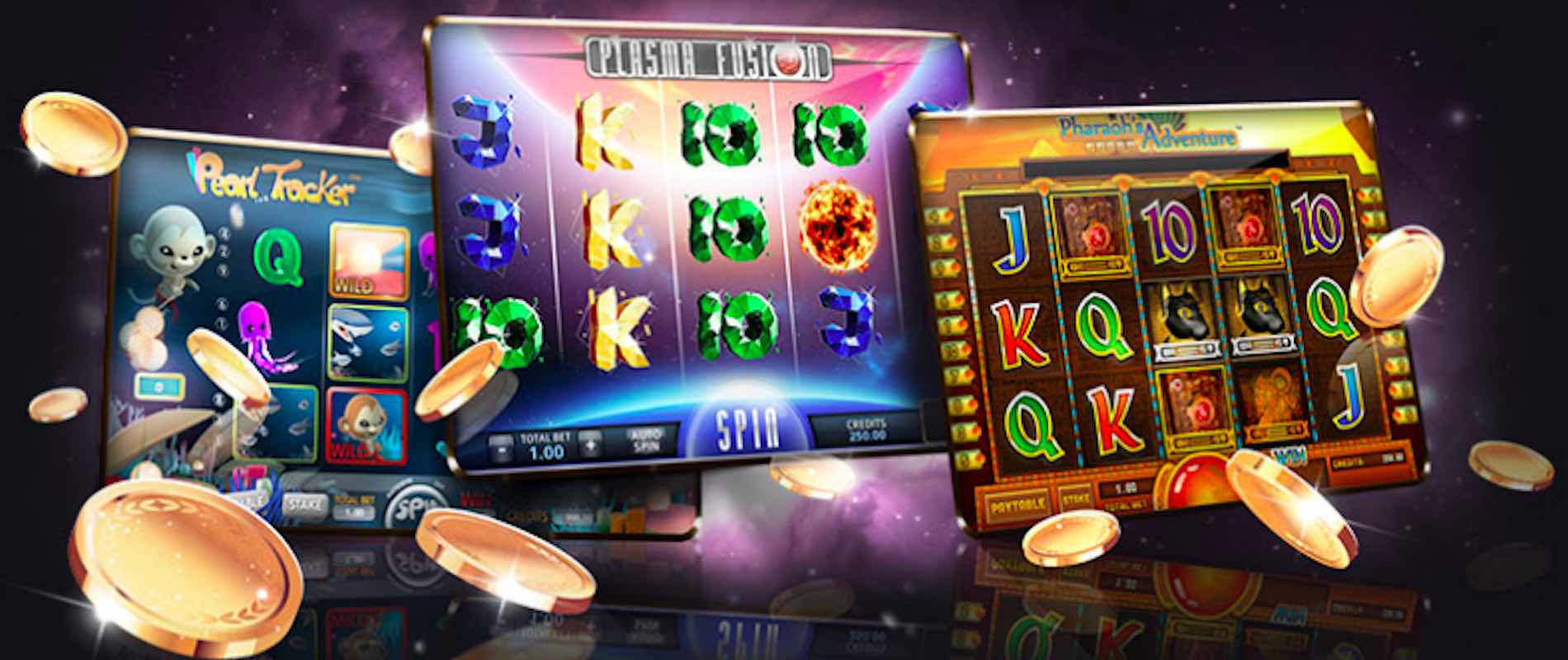 On the surface of it, online slots are some of the simplest, fastest and most dumbed-down forms of gambling you'll find at any online casino in Canada. With fixed odds, a simple virtual reel mechanism and a 'SPIN' button to press (or auto-spin if you're feeling lazy) there's nothing to it, right?!
Or is there more?
Well, some parts of our opening statement are true. There is no winning strategy for slots that can help you to squeeze the house edge and optimise your odds. But there are maths models and features that ensure every game behaves differently, and knowing what they are is key to being a slots pro. These games come in all shapes and sizes and what suits one slots player may not suit another. It pays to know how these games work rather than stumbling blindly into the cacophony of noise and flashing lights for your next slots adventure.
That is why we have written this guide. To help you to understand more about online slots and get the most entertainment bang for your buck. Here we will explain how to choose a game, what the maths behind the reels means for your win potential, why free play is important, and above all, how to gamble responsibly in the slots zone.
CHOOSING THE RIGHT GAME
Before we dive in and get up to our necks in algorithms, let's think about how you choose the reels you want to spin. It is no exaggeration to say that there are literally 1,000s of video slots to play in Canada, each with its own distinctive theme, colour, soundtrack and pay potential.
CHECK OUT THE THEMES
Some of the most popular themes include classic Vegas (like Joker Strike by Quickspin) Ancient Greek and Egyptian history (like Book of Dead by Play n Go or Age of Gods by Playtech), music (like Jammin Jars by Push Gaming or Guns n Roses by NetEnt), Mexican festivals (like Esqueleto Explosivo by Thunderkick), Wild West (like Dead or Alive by NetEnt or Tombstone by No Limit City), or Movies (like Planet of the Apes by NetEnt or Ted by Blueprint Gaming). We could go on …
If you are going to enjoy the slot you are spinning then you want one with a compelling theme, preferably a subject you like. You can sometimes browse through the games at a slot casino by category or theme, so if that option is available then we recommend that you try it. You can also read about the latest slots in our game review pages here.
FIND A SLOTS PROVIDER YOU LIKE
Another route to finding a slot game you like is to discover a particular slot provider whose games you enjoy. There are over 100 game developers producing online slots right now and each has their own style and likely maths model (we will explain more on this in a moment). If you find one game by a developer you are into, its probable you will like others in their catalogue. Here are some examples:
Big Time Gaming – famous for high risk slots with huge payout potential. Creators of the hugely successful Megaways™ game engine.
No Limit City – a relative newcomer to the slots scene but already have a reputation for adult-themed high-risk slot games like Mental and Punk Toilet.
NetEnt – one of the biggest in the business, renowned for producing blockbuster titles with big-brand partnerships like movies and rock n roll bands.
Microgaming – big rivals to NetEnt and also responsible for some of the best co-branded slots and huge progressives like Mega Moolah.
Play n Go – known for being prolific in their output, this Swedish developer has some awesome grid slots like Reactoonz in their back catalogue.
Once you have played a few games you'll start to appreciate the different styles each provider brings to the table. Find one you like and spend some time checking out more of their output. It's a great way to explore.
UNDERSTANDING MATHS MODELS
The most vital part of becoming a pro online slots player is understanding the maths models and the two twin pillars of any slot: RTP and Variance.
Let's take those two one at a time.
RETURN TO PLAYER
Return to Player (RTP) is a percentage figure that tells you how much of all the money wagered on a game will be paid out in prizes over time. Most casino games have an RTP of around 90% to 99%. Table games usually come in at the top end of the range. Blackjack is around 99% whilst Roulette is usually around 98.3% for example. Online slots typically run at an RTP of around 96%, though this number can run as high as 99% too.
So, let's take an example. Starburst, a famous slot by NetEnt, has an RTP of 96.01%. That means on average for every $100 wagered, $96.01 will be paid out in prizes. Of course, that won't always be the case or things would get very boring. Sometimes your RTP will exceed 100% and you'll be a winner, whilst other times it will be lower even than the advertised 96.01% and you will come away with less than you started with.
Now, keep in mind that not all slot games have the same RTP. Some are much higher than others.  Quickspin's Joker Strike has an RTP of 98.11%, Mega Joker by NetEnt has an RTP of 99%, and Blood Suckers also by NetEnt has an RTP of 99%.
So, when you are next looking for a slot to play, try looking for those with high RTP to give yourself a better chance of coming out on top.
SLOTS VARIANCE
Statistically speaking, games with a higher RTP are likely to pay back more. So why play any other type of slot? Well, RTP doesn't tell the whole story. There are other factors that can impact your experience too.
And perhaps the biggest is Variance.
This element of the maths model dictates how frequently and in what amounts a game will pay out. It's telling you how far from the advertised RTP a game is likely to vary over time.
High variance games will drift far from that figure so that you may get a long period with little or no returns before a short burst of high value payouts. This creates a very uneven distribution of wins and makes the games 'high risk'. Why? Because you are essentially betting on that rare big win streak and most of the time it won't arrive. High risk games can burn your bankroll very quickly so beware! If you are risk averse then these games aren't for you.
Examples of high variance slots are Book of Dead by Play n Go, Bonanza by Big Time Gaming and San Quentin xWays by No Limit City.
For those who are more risk averse, there are the option of low to medium variance games which typically have a more even distribution of payouts, though in smaller amounts. Examples of low variance games are 1429 Unchartered Seas by Thunderkick and Thunderstruck 2 by Microgaming.
OTHER IMPORTANT STATS TO LOOK OUT FOR
Next to RTP and Variance there are several other elements of a slots maths model to be aware of.
The payout potential is one. This refers to how much you can win on one single spin and may be as low as 500x your stake or as high as 150,000x your stake. Of course, the odds of hitting a 500x top prize are much better than those of hitting a 150,000x top prize, but knowing what a game can pay out on a good day is important for all of us!
Here are five games with a high payout potential:
San Quentin xWays by No Limit City – 150,000x
Wheel of Fortune Megaways by Big Time Gaming – 80,000x
Ivan and the Immortal King by Quickspin – 40,000x
Primal Megaways™ by Blueprint Gaming – 50,000x
Raging Rex 2 by Play n Go – 30,000x
And finally, check to see what stake level you can play at. These usually start at around 10c per spin (though sometimes 5c) and can go as high as $500 per spin.
In summary, the payout behaviour of a slot game cannot be understood simply by referring to one of the RTP, Variance or Payout Potential in its configuration. Rather it is a combination of all three factors that determine how frequently and in what amounts wins are triggered. And understanding this is another critical part of choosing a game that you will enjoy based on risk level and potential.
FIND A GOOD CASINO TO PLAY AT
The next tip to being a good slot pro is finding the right kind of casino to play at. Canadian online slots are available at ALL licensed casinos here, but not all casinos have the same selection of games.
Your priorities when choosing a casino should be:
Is it licensed? The regulations in Canada are changing. Make sure you are playing with an operator who has been licensed within Canada's borders. This will ensure that it has been properly audited for safety, security and fairness. These operators are also taxed within the country too.
What bonus do they offer? You can check our list of Canadian Casino Bonuses for the latest good value offers. Make sure you read our bonus guides to understand what you are getting and look for bonuses that are eligible on your favourite games and have favourable wagering and withdrawal terms.
What games do they have? The biggest and best casinos have stuck deals with all the big-name game supplies giving you a broad range of titles to choose from. Our recommendations are sites like 888 Casino and Leo Vegas, both huge names in Europe and North America with massive game catalogues.
Can you deposit with your favourite payment service? You will also want to make sure that you can deposit with a cashier option you are comfortable with. That may be an eWallets like Paypal or Skrill, or a new phone service like Apple Pay. You can find out more about these on our casino payments guide page.
Those are just a few hints on how to find a good slots casino. You can read more next to our real money casinos listings on the home page.
PLAY ON MOBILE AS WELL AS DESKTOP
The device you play on also makes a big difference to how much entertainment you get from online slots. These games look awesome on a big desktop screen and the production values are such that all animations and graphics are first class. Many slots now also come with a short movie intro – check out Yggdrasil's Vikings Go To Hell for a good example. But almost all games are now built in HTML5 so they respond to your screen size and offer an equally good experience on most mobile devices too.
In fact, more than 50% of all wagering on online slots is now done through a mobile handset, so if you haven't already, try playing this way. And if you really enjoy mobile slots you can choose a real money casino app to download so you get direct access from your home screen at the click of a button.
FREE PLAY IS AN IMPORTANT OPTION
If you are like us, then you will be impatient to start playing slots for real money prizes but think about the free play option before you do. Free play is a great way to learn the ropes of an online slot before you spend your own money on it. Some games have highly complex features – check the latest No Limit City games for proof of that! – and you may find yourself perplexed by on screen events as you lose your stakes if you don't get to understand the rules before you start.
Whilst there is no strategy to learn when you play slots, knowing what features to look out for and what they can bring is where the fun comes from. If you need 3 scatters to trigger free spins, or one more sticky wild to trigger a big multiplier, then you want to watch for these things happening. So get some free play time in first, especially if you are loading up a particular game for the first time.
GAMBLE RESPONSIBLY
Our final piece of advice to make yourself into a pro slots players is to always play responsibly. Online gambling is a form of entertainment and should be kept that way. It is possible to lose a lot of money very quickly when spinning slots because each bet can be as much as $500 and each spin takes just a few seconds.
So, keep this in mind when you are setting your stake level and deciding how much to gamble with each day, week or month. It's always a good idea to set a budget based on how much you can afford to play with and stick to it. If you lose your money, don't chase down your losses in the hope of making it all back … those RTP numbers are set below 100% for a reason and its why casino firms get so rich!
You can find out more about how to play responsibly on our Responsible Gambling page.
TO SUM UP – TAKE YOUR TIME, LEARN THE ROPES AND HAVE FUN
There is a lot to take in from this article, and in particular in relation to online slots maths models. You may have thought these little gambling games were fun and easy but there is more to them than meets the eye. But don't be put off, they are the most popular games at every online casino because we all love them. They offer a quick fix of gambling entertainment with the potential for blockbuster payouts and big celebrations. To get the most out of slots you should think about the type of gambling you enjoy – is risk and reward important, or just the fun of playing a game that looks and sounds good? Then make the most of the massive choice available and don't be afraid to test in free play before diving in with your own cash.
But most of all, have fun!
Author